ABOUT ARMSTRONG AUDIO-VISUAL
We specialise in Supplying and Installing Audio-Visual equipment in schools and businesses throughout Ireland at very competitive prices. We can source replacement cables, remote controls and Interactive Pens. We also provide the following Services;
Installation
Service Calls
Maintenance Contracts
Projector Repair
Optical Cleaning
Website Design
Why Choose Us?
Quality Products
We only supply superior quality products to meet your needs!
Expert Technician
Over 10 Years Experience in the Industry!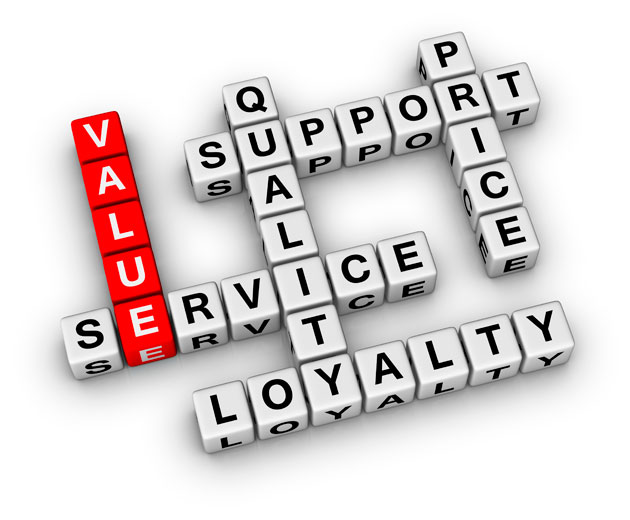 We Are Committed
Attention to detail and desire to achieve are at the core of what we do!
Maintenance & Installation
With Excellent Maintenance Contracts and Professional Installation Available, there is no need to look anywhere else!
Úna Dalton (Principal), Fedamore N.S., Kilmallock, Co. Limerick.
Fedamore N.S. engaged the services of ARMSTRONG Audio-Visual in May 2017. From initial contact, service provided was prompt, efficient and professional with advice offered tailored to our needs. Installation was completed within time agreed. In light of our experience, Fedamore N.S. would strongly recommend ARMSTRONG Audio-Visual for all your ICT needs.
Pauline Finnan (Principal), St. Ailbe's N.S., Emly, Co. Tipperary.
I have known Aidan Armstrong for the past few years. We have purchased Interactive Whiteboards and projectors from ARMSTRONG Audio-Visual on a number of occasions. They offer a quick, efficient service. Aidan is always very mindful of working around teaching times and always fits services / repairs around times that are suitable to teachers. He has serviced our existing boards and projectors several times over the years and he is always at the end of the phone to answer my queries and offer technical support if required. He has proven himself to be very reliable when we have had problems with some of our projectors and boards. His prices are very competitive. Aidan is very pleasant and obliging and I have no hesitation recommending him.
Ann Carroll (Principal), Our Lady of Mercy Primary School, Cahir, Co. Tipperary.
We have used the services of ARMSTRONG Audio-Visual for many years and have found the workmanship and professionalism of this company to be of the highest order. We have a Maintenance Contract with them to look after all the AV Equipment in the school. The work is always carried out to a very high standard and the price is always competitive. Aidan is skilful, approachable, reliable, and offers a very prompt service when problems arise. We would have no hesitation in recommending Aidan and his company.
Cathal Brophy (Principal), Kilbonane N.S., Knocknahilan, Aherla, Co. Cork.
Our school has engaged the services of ARMSTRONG Audio-Visual on several occasions in recent years. Aidan has serviced both projectors and whiteboards for us, sourced parts and cables for them as needed and has done several re-positioning jobs in the school - moving whiteboards, projectors etc. In every instance, Aidan has been extremely professional, reliable and courteous. His work is excellent - to the highest standard - and always done at extremely competitive rates. On one recent job, our school saved hundreds of Euro by opting to engage ARMSTRONG Audio-Visual services. Apart from the above, I have always found Aidan to be excellent to deal with - he turns up on time, is very friendly and helpful and has always worked around my schedule. One more than one occasion I've had to leave school before a job is completed and have left the front door keys with him to lock up! As a teaching principal, there are enough headaches in the job without worrying about projectors, whiteboards, etc. Since coming across ARMSTRONG Audio-Visual, I never need to worry about that any more. Just pick up the phone and he will sort it! I can highly recommend ARMSTRONG Audio-Visual to any school and look forward to many more years of excellent service from them!
Denise Foley (Principal), Barryroe N.S., Lislevane, Bandon, Co. Cork.
Aidan was of wonderful assistance to us when we bought our Interactive Whiteboard Systems. Ever since then, ARMSTRONG Audio-Visual have given support over the phone whenever needed. They have found solutions to our issues and sorted them by email, where possible, rather than call out - which has saved us money in the long term. Although they are based quite a distance from us, I have employed them to service our boards and projectors because of their work ethic. Their advice and guidance is very clear and precise and Aidan has painstakingly worked on ongoing issues with all our IT equipment with determination. Aidan is both approachable and professional and a pleasure to deal with. I would highly recommend ARMSTRONG Audio-Visual to other schools, home and businesses alike.
Gerry Duffy (Principal), O'Connell Secondary School, North Richmond Street, Dublin 1.
Since 2012 we've established a great customer experience with ARMSTRONG Audio-Visual. Not only do they offer very competitive prices but their attention to detail and after-sales service is second to none. They couldn't do enough for us before, during and after their AV installations throughout our school. The person you need to speak to is Aidan – great guy, extremely knowledgeable who listens to your needs and duly delivers.
Carmel Hume (Principal), Presentation P.S., Dublin 6W.
ARMSTRONG Audio-Visual installed all of our whiteboards and projectors. Their work was of the highest standard and completed in a timely and efficient manner. Aidan is always available to troubleshoot if needed and offer good, sound technical advice. I would highly recommend ARMSTRONG Audio-Visual for any IT project that a school is undertaking.
Helen Wall, St. Oliver's N.S., Duncannon, Co. Wexford.
ARMSTRONG Audio-Visual have been to Duncannon N.S. several times to service the Interactive Whiteboards. Aidan has always been highly professional and accommodating, coming to the school at short notice to sort out problems and even spending a Saturday afternoon in the classroom so that we would have our boards on Monday morning! I would highly recommend ARMSTRONG Audio-Visual to any school who may be in need of their expertise.
Mary Gilley (Vice Principal), Scoil an Athar Tadhg, Carrignavar, Co. Cork.
ARMSTRONG Audio-Visual have provided a fast, reliable and competitively priced services for our school's Interactive Projectors.
Carmel O'Lone, St John's Special School, Dungarvan, Co. Waterford.
Aidan is our go-to man for all our whiteboard problems. ARMSTRONG Audio-Visual have been coming to St. John's for several years now, and we would be lost without them. We only have to phone or email Aidan and he's back to us straight away, and down to the school asap. He fixes, replaces and cleans all the equipment and keeps us happy till the next time; such is the nature of school equipment. He also sources and prices anything we are looking for, e.g. Projectors, Bulbs etc. We cannot recommend ARMSTRONG Audio-Visual highly enough.
Mary Curley (Principal), Doora N.S., Clarecastle, Co. Clare.
I have been working with ARMSTRONG Audio-Visual for the last numbers of years. Aidan is one of the most reliable and professional men I have worked with. He has serviced our Interactive White Boards on a number of occasions, travelling from Dungarvan very promptly, to get our boards working again as soon as possible. I have also purchased several Projectors from ARMSTRONG Audio-Visual, again with very prompt and Professional service, and great value for money! ARMSTRONG Audio-Visual has certainly made my life as a Teaching Principal much easier! Aidan is always just a phone call away, for help and advice! Aidan is extremely reliable and knowledgeable and I have no hesitation in recommending him! Top Class Service!